September 26, 2017 - 13:51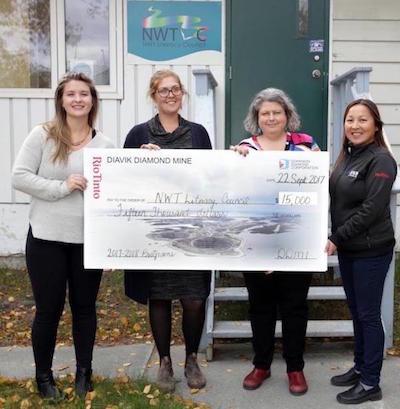 Diavik Diamond Mine donated $15,000 late last week to support literacy in the communities where its NWT workers are based.
We'll use the money to travel to Łutselk'e, the Tłı̨chǫ communities, Ndilo, and Dettah to give away books and host family literacy activities throughout the next year.
Thanks Diavik for recognizing the importance of early literacy. It's critical to child development.  Family literacy activities help bond family members and set the stage for lifelong learning.
"Reading is a healthy family activity and we want to make family literacy activities and books available to all communities," says Diavik's community advisor, Winter Haley.
NWT Literacy Week continues until September 30, 2017.
— Kathryn Barry Paddock