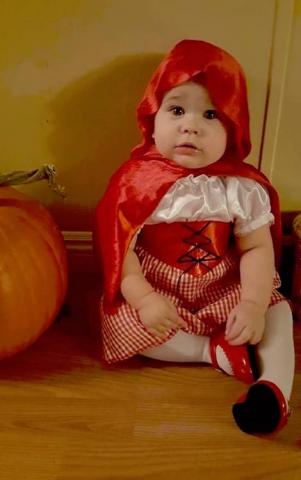 Calling all children from the ages of 0 - 6! Help us celebrate Halloween.
Drop in for our 3rd Annual Trick or Treat Book Give-Away at the NWT Literacy Council office from 9 am-6 pm on October 31.  If you don't live in Yellowknife or cannot make it into the office you can participate by posting a picture of your costumed child on our Facebook page, Twitter account, or by emailing one to nwtliteracy@nwtliteracy.ca. We'll mail your child a book. The deadline is November 6, 2017.
Last year we gave out more than 30 books to preschool kids who visited our office. People from Fort Smith, Hay River, Fort Simpson and Aklavik posted pictures of their little ghosts and goblins on our social media pages. In return, we mailed their books to them.
We're happy to help you encourage a love of books and reading for pleasure among your young children.
Halloween is also an opportunity for learning.  Here is a link to some safe Halloween trick or treating practices. Explain to your children why these safety tips are important.
Here's a blog Charlotte Upton did on embedding literacy into Halloween activities.  For more craft ideas see our blog by Pat Ilgok.
— Christine Barker